2:44 pm in Uncategorized by Cardigan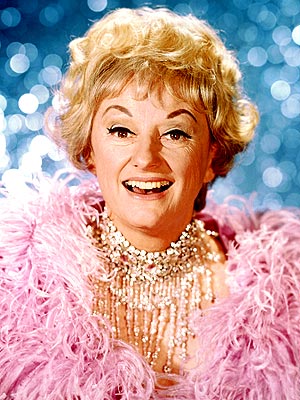 Phyllis Diller, the legendary wild-haired, self-deprecating queen of comedy, died Monday at her Los Angeles home. She was 95.
Suffering heart problems in recent years and reportedly in declining health from a fall, she died peacefully in her sleep surrounded by her family.
"She was a true pioneer," Diller's longtime agent Fred Wostbrock tells Entertainment Weekly. "She was the first lady of stand-up comedy. She paved the way for everybody. And she conquered television, movies, Broadway, record albums, nightclubs, books, and radio. She did it all. A true pioneer."
Diller – born Phyllis Driver, in Ohio – started her career n the 1950s, playing tiny clubs she affectionately called sewers.
Her jokes were mostly about her lousy housekeeping, and as she liked to say, "The only thing domestic about me is that I was born in this country."